#Robert_Lewandowskihas said actively, passively, directly and indirectly that he does not want to return to #Bayern_Munich.
But the German club is not allowing itself to be pressurised and remains adamant.
It has valued the international attacker at 50 million euros and is not willing to lower that valuation, and this is what has been communicated, once again, to Barcelona after their second offer.
Negotiations are proving tougher than expected at the Camp Nou, as they hoped the player's stance would have some effect.
Despite that firmness, Barcelona remain cautiously optimistic about making the signing a reality.
Various Polish and German media outlets have claimed, in the last few hours, that Barcelona have presented a new, and second, proposal for Lewandowski.
The figures that have come to light are 35 million euros fixed plus 5 million euros in variables.
This offer has been considered insufficient in the offices of Bayern, whose executives are upset and want to keep the pressure on.
They have no need to sell him and, moreover, they do not understand the player and his lack of willingness to talk.
There is discontent and dissatisfaction with the Pole for his steadfast decision not to extend his contract but also to sign for the Camp Nou outfit this summer.
Plus the Bayern dressing room is not happy with the way he is behaving.
The veteran striker, who will be 34 in August, has a contract with the Bavarian club until June 2023 and hopes that, after eight successful years with the club, Bayern officials will finally facilitate his departure.
Something that, for the moment, they do not seem willing to do.
They are not lowering their valuation for the player from the 50 million euro mark.
The former Borussia Dortmund man's determination to leave is, at least for the time being, provoking the opposite result.
In any case, Barcelona, once the necessary financial levers have been activated – which they hope to do as early as next week – will try to sign him again.
The agreement with the striker has been in place for many months: hence the Polish player's stance.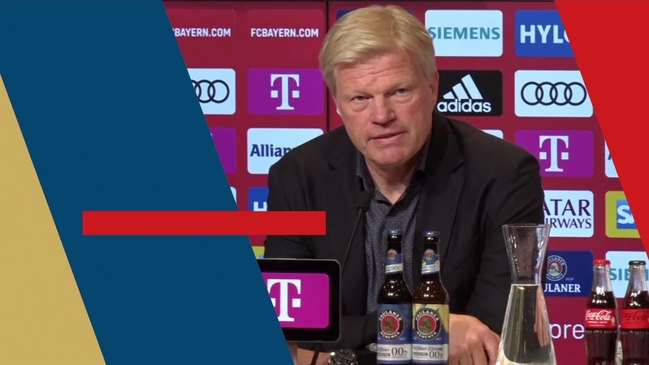 A necessity for Barcelona
Xavi, who is in constant contact with the executives and Joan Laporta despite being on holiday, consider it a priority to sign a centre-forward to reinforce their front line, which has been badly affected by the departure of Messi, and the chosen one is Lewandowski.
The Pole scored 50 goals in all competitions for Bayern last season, and was once again the Bundesliga's top scorer with 35 goals, 11 more than the second-placed Schick.
Barcelona will do everything possible to get the former Borussia Dortmund player to the Camp Nou.