Apple's iPhone 14 Pro is set to be the phone that could shake up the iPhone range by potentially bringing in a notably different design from the iPhone 13 Pro. With roughly a month to go before the iPhone's usual September launch, iPhone 14 rumors up to now have hinted at everything from the death of the notch to an always-on display.
In the face of stiff competition from the likes of the Samsung Galaxy S22 Ultra and the Google Pixel 7, it looks like Apple will need to bring its A-game to the iPhone 14 Pro. And Apple appears to be doing just that, with a rumored new 48MP main camera and a powerful new A16 Bionic chip that the regular iPhone 14 may not get.
Overall, the iPhone 14 vs iPhone 14 Pro differences could be the biggest we've seen in year between the two lineups. Here's what we know so far about the iPhone 14 Pro and what we hope to see.
iPhone 14 Pro latest rumors (Updated August 5)
Leaker Ice Universe has shared what appears to be a screen protector for the iPhone 14 Pro, showing the new notch-free design.
A series of iPhone 14 leaks have dropped new information about iPhone 14 Pro colors and the always-on display; charging speeds could also increase to 30W.
Findings in iOS 16 and the iPhone simulator in the latest Xcode beta seem to show the iPhone 14 Pro will use an advanced always-on display that supposedly improves on the way other phones handle this feature.
The iPhone 14 Pro should really overshadow the regular iPhone 14. Here's why.
iPhone 14 Pro rumored release date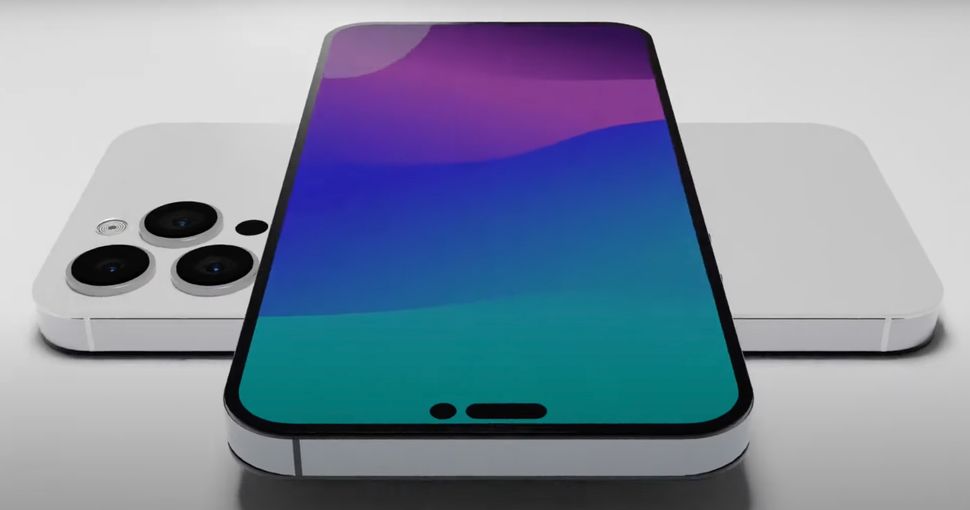 Going by all the rumors so far, we reckon September 13 will be the launch date for the iPhone 14 range.
After that, we can expect pre-orders of the iPhone 14 range to go live the Friday after the Apple event, September 16, with the phones being released a week later, likely on Friday September 23. This would be 10 days after the rumored Apple event.
There have been some murmurs of supply chain issues potentially affecting the manufacturing of Apple's iPhone 14 range. For example, Apple analyst Ming-Chi Kuo reported that he has recently learned that "some iPhone 14 panel and memory suppliers have experienced supply issues," but he noted this wont have much of an impact on the overall supply of iPhone 14 models as "other suppliers can fill the supply gap."
With that in mind, supply of the standard iPhone 14 and iPhone 14 Pro modes should be solid when the phones are launched. Some popular models might have a slightly longer wait time than others, but we don't predict there'll be big delays. Apple didn't issue any warnings during its third-quarter earnings announcement, which would suggest a September launch is on track.
iPhone 14 Pro rumored price
Somewhat reliable leaker LeaksApplePro has claimed three of the four iPhone 14 models are tipped for a price hike, while the regular model will apparently stay at $799 like the iPhone 13. A subsequent report also claims an iPhone 14 Pro price hike is in the works.
Based on these rumors, the iPhone 14 Pro would start at $1,099, which is a $100 increase over the $999 iPhone 13 Pro. And the iPhone 14 Pro Max may see a similar $100 increase, hitting $1,199. This relatively significant leap in launch price would certainly sting the wallet of anyone hoping to score a high-end next-gen iPhone 14.
When a new iPhone arrives it often means the end of the line for older iPhones, with the iPhone 13 mini looking to be the likely phone to get cut from Apple's smartphone lineup. As such we've dug into which iPhones could be discontinued when the iPhone 14 launches.
iPhone 14 Pro design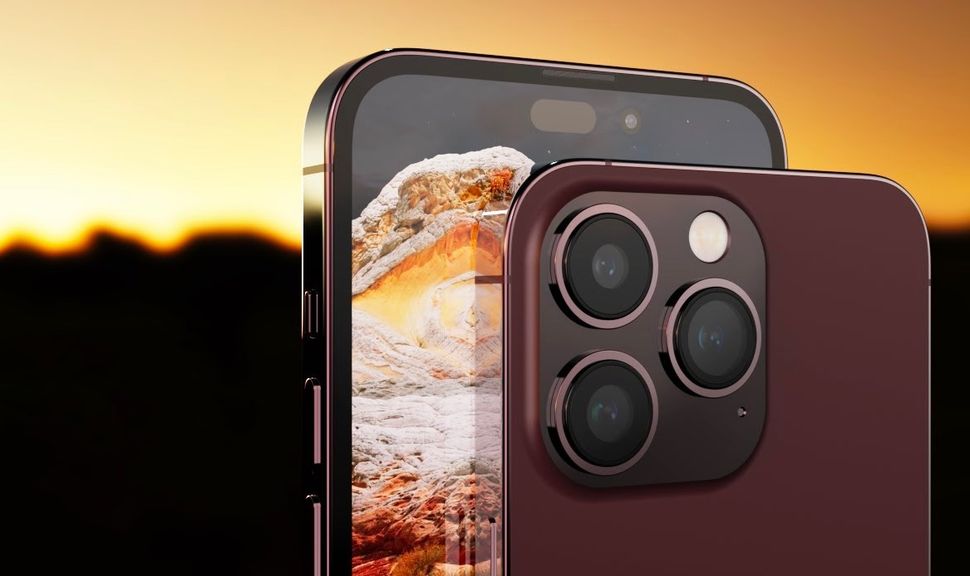 Tipster Jon Prosser has showcased a suite of renders supposedly based on leaked information, which reveal possible big changes for the iPhone 14 Pro.
Prosser's renders show a trio of cameras flush with the iPhone 14 Pro's back. But if that sounds nice, you might be disappointed by some rival schematics that show the iPhone 14 Pro models looking a lot like their iPhone 13 counterparts. The raised camera array is back, and even bigger on the iPhone 14 Pro; the new phones are also rumored to be 0.2mm thicker than the iPhone 13 Pro and iPhone 13 Pro Max
Other reports also have the rear camera module tipped to get bigger. The reason for this according to reliable Apple analyst Ming-Chi Kuo is that a larger module is needed to house a 48MP camera. As a result, another leak claims the corners of the iPhone 14 Pro (but not the Pro Max) will be getting rounder to better match the curved corners of the new module.
Perhaps the most notable rumored design change for the iPhone 14 Pro is the removal of the now infamous display notch. Display analyst Ross Young expects Apple to offer a pill-shaped cutout for Face ID along with a punch hole, so there would be two cutouts. This design is now seemingly locked in according to rumors from EverythingApplePro.
These rumors were given more credence with what appears to be a leaked supply chain photo showing off the display panels for all four iPhone 14 models.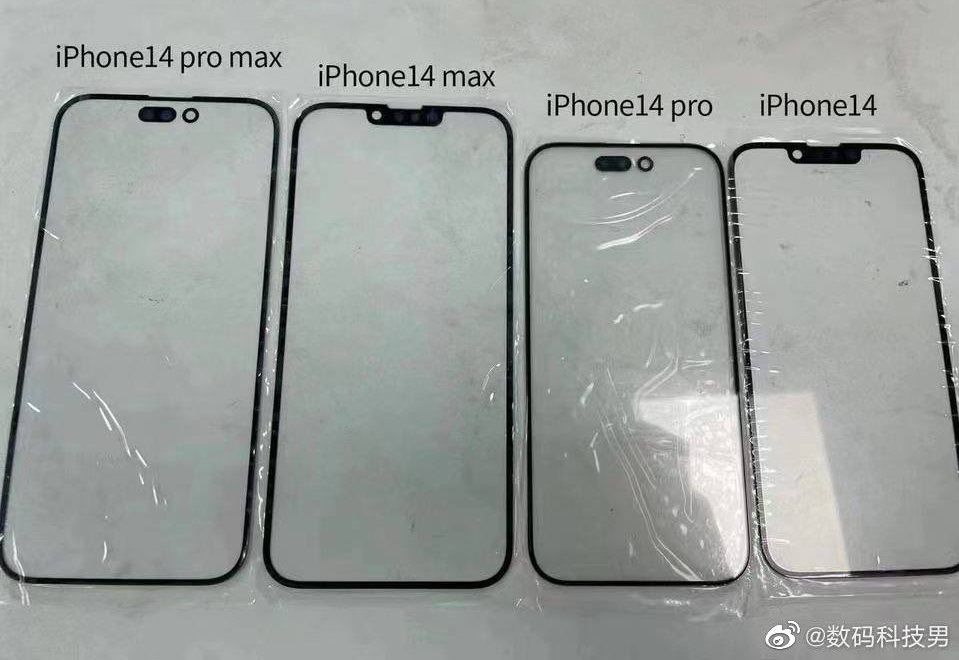 Our best look at what all the design changes add up to can be seen in some iPhone 14 mock-ups posted by Alibaba and shared by Macotakara. In the case of the iPhone 14 models, you not only see the two cutouts on the front display, but the larger camera module — Macotakara reports that iPhone 13 Pro cases won't fit the iPhone 14 Pro because of that bigger module.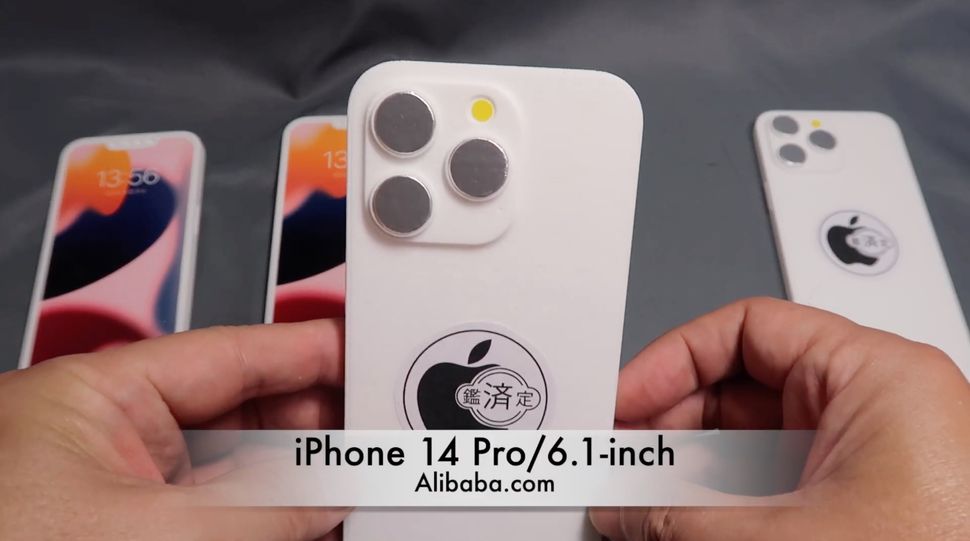 Speaking of cases, a claimed case leak shows four iPhone 14 models; the standard iPhone 14, iPhone 14 Plus/Max, iPhone 14 Pro and iPhone 14 Pro Max.
Not only is an iPhone 14 mini conspicuously absent, but it also shows how the iPhone 14 Pro will be basically the same size as the standard iPhone 14, which we'd expect given it's the same story for the iPhone 13 and iPhone 13 Pro. But the iPhone 14 Pro Max will be joined by a larger Apple smartphone in the form of the iPhone 14 Plus/Max. Aside from that, the rears of all four phones look set to be similar to their predecessors, with the Pro modes sporting a trio of rear cameras and the standard phones sticking with two snappers.
And a fresh set of iPhone 14 Pro renders, based on schematics, really do a good job at showing off what the evolved design could look like in metal and glass. They don't reveal any surprise design quirks, but rather give us a good impression of how the pill and punch-hole camera/Face ID cutouts will look like; surprisingly decent as it happens.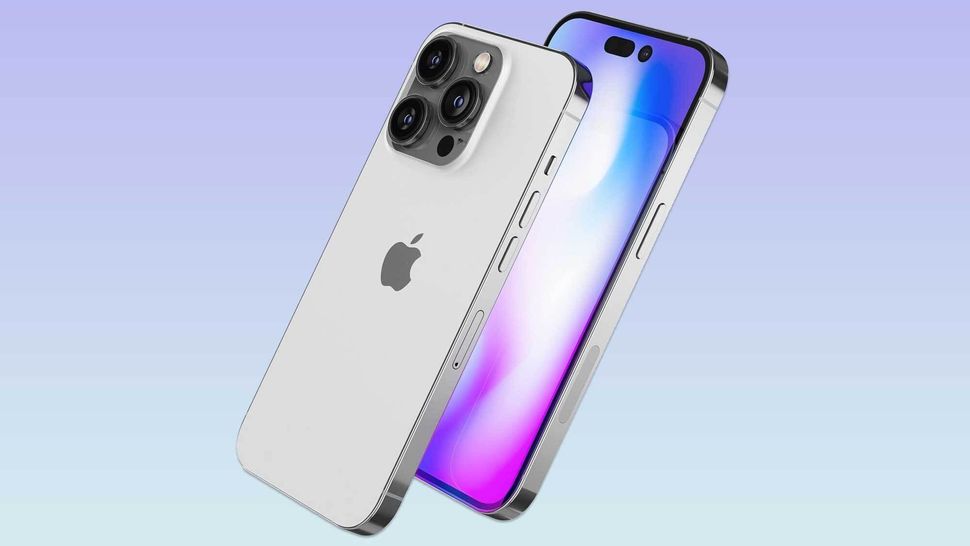 Finally on the notch front, leaker Ice Universe has shared what looks like a screen protector for the iPhone 14 Pro (opens in new tab). This again shows the pill and hole-punch cutouts on the front, giving us a clear idea of how big they'll be.
There were some early rumors that Touch ID could make a return in the form of an under-display fingerprint scanner. However, the jury is still out on how likely this is. Analyst Ming Chi-Kuo reckons that there won't be an iPhone with Touch ID, or under-display Face ID, for another few years. This would have been pretty disappointing, as during these mask-wearing times, having an alternative to Face ID is very handy.
But with iOS 15.4, Apple has made it so that Face ID can recognize a legitimate user even when they are wearing a mask. it works remarkably well, meaning Apple may have bypassed the need for fingerprint-centric biometrics.
More leaks are starting to spring up about the color options for the iPhone 14 Pro. A Chinese leaker claimed that alongside the familiar Graphite, Silver and Gold Pro iPhone colors, the new option for this year would be a dark purple. You can see that below in another set of renders, these ones coming from artist Souta (opens in new tab).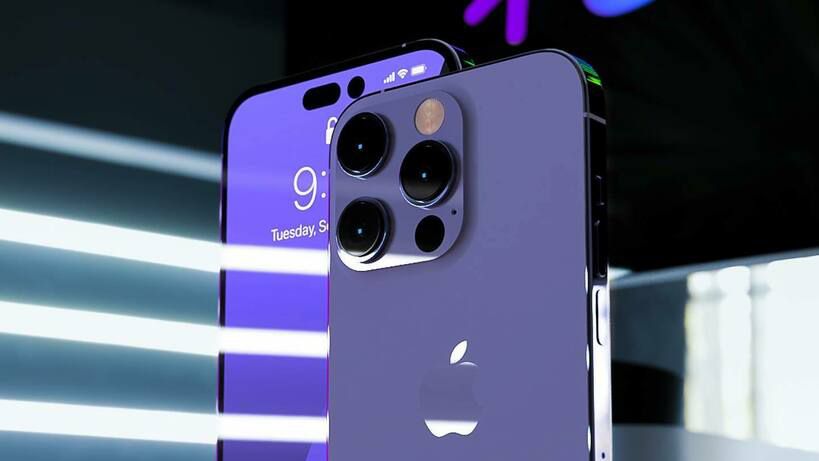 In May, MacRumors (opens in new tab) summarized the status of iPhone 14 color rumors thus far, with the addition of the purple option the most radical change. Otherwise, the report has the black, white, blue and [Product] Red options that make up the current iPhone 13 and iPhone 13 sections. (Note that Apple has started calling its black and white phones "Midnight" and "Starlight," respectively.) The pink and green colors would be dropped this time around.
As for the iPhone 14 Pro and iPhone 14 Pro Max, the new purple hue would join silver, gold and graphite as the reported color options. Both the Sierra Blue color available since the iPhone 13 Pro's launch and the Alpine Green version introduced in the spring would be dropped from the lineup.
The latest word on iPhone 14 Pro colors comes from leaker @Jioriku on Twitter, via posts revealing a number of potential iPhone 14 specs. The leaker claims the iPhone 14 Pro colors will be purple, green, silver and graphite. So it sounds like it's a question of green vs. gold as one of the potential iPhone 14 Pro colors.
iPhone 14 Pro USB-C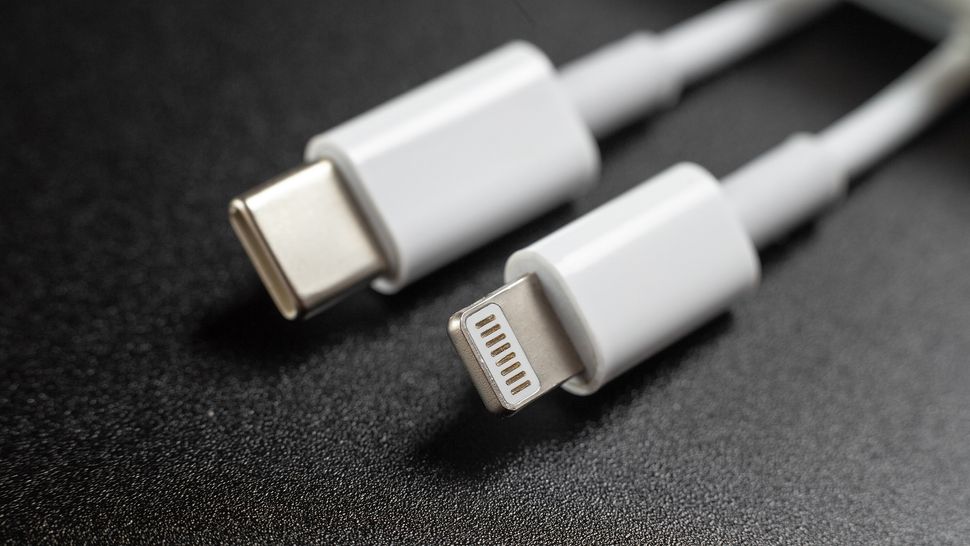 There are rumors that suggest Apple would finally go the USB-C port route with the iPhone 14 Pro, and that would make sense as many of its devices already have USB-C connectivity. However more recent rumors claim there Apple will stick with Lightning over USB-C but switch to updated Lightning ports with faster USB 3.0 data transfer. That comes as the EU moves closer to making USB-C the standard charger for portable devices like the phones.
For some people, USB-C on the iPhone 14 Pro would be a must-have feature. In fact, the Lightning connector is arguably the worst thing about the iPhone , as it can wear out over time. This can make it very difficult to charge your phone. Unfortunately, Apple is unlikely to abandon Lightning unless it has to, given how established the standard, and its ecosystem of accessories already is.
Meanwhile Ming-Chi Kuo predicts that Apple will switch the iPhone to USB-C, but not until late 2023. If he's correct — and a new report in Bloomberg suggests that he is — it means we won't be seeing an official USB-C iPhone until the iPhone 15 arrives.
iPhone 14 Pro display and always-on display feature
iPhone 14 Pro display and always-on display feature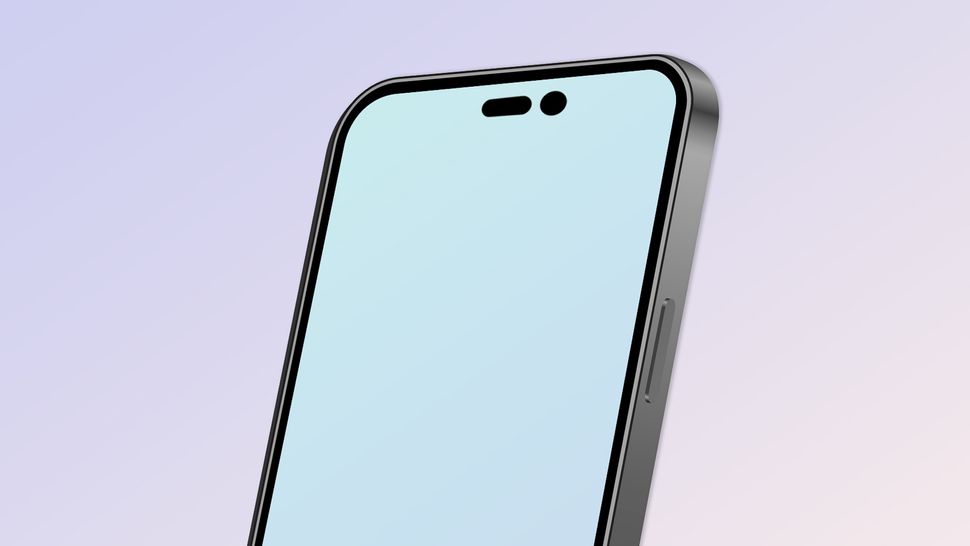 One of the biggest upgrades of the iPhone 13 Pro delivered was a 120Hz dynamic refresh rate display. Thanks to the use of an LTPO panel, the screen could go from 120Hz to as little as 10Hz when a fast refresh rate was needed, and thus that helped save on battery life.
According to some rumors, the iPhone 14 Pro could build upon this and scale down to as little as 1Hz, reducing the power drain of a display. And this could enable the reported use of an always-on display. Long rumored to be an upcoming feature for next-gen iPhones, Bloomberg's Mark Gurman has claimed the iPhone 14 Pro will finally get an always-on display and it'll be used to show "weather, calendars, stocks, activities and other data" on the lock screen, with the a low refresh rate helping preserve battery life. Leaker @Jioriku compares the AOD feature on the iPhone 14 Pro Max to the Apple Watch's Nightstand mode.
The revamped iOS 16 lock screen previewed by Apple in June seems to set the stage for this feature, with new findings within iOS 16 and in Apple's Xcode developer software indicating the whole lock screen will appear on the AOD, not just regular widgets, but in a silhouetted form to conserve power.
In contrast, the standard iPhone 14 models are now tipped to get a 90Hz display, which would be an upgrade over the 60Hz of the iPhone 13 but not quite up there with the Pro phones.
As for screen sizes, according to Ross Young, the iPhone 14 Pro could increase in size from 6.06 inches to 6.12 inches, and the iPhone 14 Pro Max from 6.68 to 6.69 inches. This will apparently be because of rumored slimmer bezels and new notch design.
Finally, a report from The Elec suggests that iPhone 14 Pro and iPhone 14 Pro Max will see an upgrade for their OLED display quality. The report says that Samsung Display will use its older M11 series of OLED displays for the 6.1-inch iPhone 14 and the 6.7-inch iPhone 14 Max/Plus. The newer generation M12 series displays will be reserved solely for the iPhone 14 Pro and Pro Max. This may not be a huge difference, but it's still a disappointment.